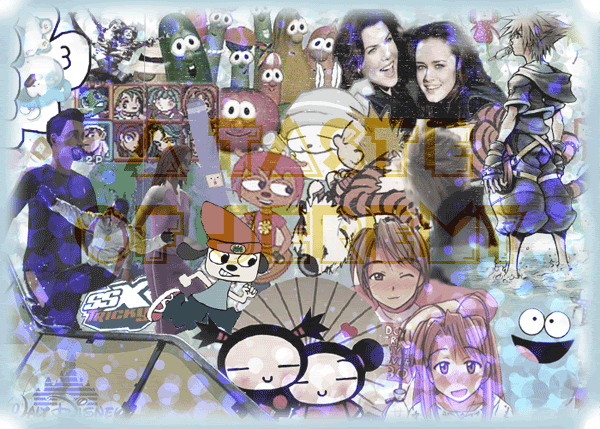 this is a passage from my bible
Love
will stand in line and wait its turn,
Love
l
ooks for the good in others.
Love
doesn't always want what others have, and it doesn't brag about what it does have.
Love
is polite, even when the other person is rude.
Love
doesnt always have to be first
Love
doesnt get angry over the small things, and it doesnt remember one reason after another to be hurt.
Love
isnt happy when someone else fails but is happy with the truth.
Love
will always protect others, especially those who are often picked on or teased
Love
always believes the best about others and is steady and true.
Love
never gives up. preaching will stop someday. So will speeches. Knowledge will come to an end. Today we only know part of what there is to know. We can preach and speak only with a small part of understanding, but when perfectoin comes then what is imperfect will go away. I am now young, and so I talk and think and speak like a child. When I become an adult I will put childish ways behind me. Now we see only a poor reflection, like in a mirror; then we will see face to face. Now I only know part of what there is to know; then I will know fully and will be fully known. ....only 3 things matter in life..
.faith.
.
hope.
.and love...
but the greatest of these is
love...
God's simple plan of Salvation

If you want to be sure of going to heaven when you die, here's what you must know:

1) God loves you and wants you to live with Him in Heaven.
"For God so loved the world that he gave his only begotten Son, that whosoever believeth in Him should not perish but have everlasting life." - John 3:16
The Bible tells us that God loves you so much that He prepared a place in Heaven FOR YOU!
"In my Father's house are many mansions: if it were not so, I would have told you. I go to prepare a place for you. And if I go and prepare a place for you, I will come again, and receive you unto myself; that where I am, there ye may be also. -John 14:3

2) SIN will keep you from going to heaven
"For ALL have sinned and come short of the glory of God" -Romans 3:23
Because God is holy, our sin has separated us from Him ...AND if we DIE in our sin, we will be FOREVER separated from GOD by going to HELL.
"For the wages of sin is death..." -Romans 6:23
"But we are alll as unclean thing and all our righteousness are as filthy rags, and we all do fade as a leaf: and our iniquities (SIN), like the wind have taken us away." -Isaiah 64:6
"Depart from me, ye cursed, into everlasting fire" -Matthew 25:41

3) God made a WAY for you to get to heaven through His SON
"And this is the record that God hath given to us eternal life, and this life is in his Son" - I John 5:11
"For the wages of sin is death; but the gift of God is eternal life through Jesus Christ our Lord." - Romans 6:23
God knew that we can never be good enough to work our way to heaven because of our sins.
That is why God sent his only Son, Jesus Christ, to die on the cross to pay the penalty of our sins. Simply put... Jesus died for your sins. On the third day, He rose from the grave to break the power of death and sin over our lives.
Jesus is the only one that can rescue us from our sins and give us eternal life in Heaven.
"Jesus saith unto him, I am the way, the truth, and the life: no man cometh unto the Father, but by me" -John 14:6

4) You must DECIDE
"That if thou shalt confess with thy mouth the Lord Jesus, and shalt believe in thine heart that God hath raised him from the dead, thou shalt be saved." -Romans 10:9
It's your choice!
"He that believeth on him is not condemned: but he that believeth not is condemned already, because he hath not believed in the name of the only begotten Son of God" -John 3:18
If you choose Christ, you need to call on Him in honest prayer.
"For whosoever shall call upon the name of the Lord shall be saved." -Romans 10:13
You can pray a simple prayer like this one:
DEAR GOD,
I admit that I am a sinner. There's nothing I can do to earn my way to heaven.
Please forgive me for my sins. I believe that your Son, the Lord Jesus Christ,
died to pay for my sins. I now trust him as my personal Lord & Savior.
I ask Him to come into my life. In Jesus name, AMEN.

* How can you know that you are really going to heaven when you die?
You Can TRUST that God's Word is True and He will not and CANNOT LIE to you!!!
"Verily, verily, I say unto you, He that heareth my word, and believeth on him that sent me, hath everlasting life, and shall not come into condemnation; but is passed from death unto life." -John 5:24
If you were sincere in your prayer, I encourage you to tell someone of your decision. Find a strong Bible based, Baptist church to help you grow in your new found faith. We invite you to stop by our church if you are in the area. You can email us [Click Here] to share the wonderful news of your salvation. God bless you!